At Thai Rayon , great emphasis is placed on human resource development through enhancing employee participation And developing skills and confidence at all levels .





Human Resource / Careers >

Welfare

Bonus
Cola
Uniform
Dormitory
Transportation
First aid room and annual physical examination
Personal Safety Equipment
Canteen : free rice and boiled soup
Group Health Insurance for employees and family
Farewell party for retired employee
Scholarship to employee's children
Money contribution for ordination ceremony
Money contribution for marriage ceremony
Sports day
Annual Trip
End of the year party
Meal Allowance & Staying Overnight Allowance
Cost Of Living Allowance
Funeral allowance for employee's Father, Mother, Spouse, and Children expired
Monthly Attendance Award
Yearly Attendance Award
Loan without interest :
For medical treatment of parents which not exceeding.
For purchasing land which not exceeding.
For ordination which not exceeding.
For marriage which not exceeding.
For making house which not exceeding.
For repairing house which not exceeding.
For children's education (actual expenses)


UNIFORM
End of the year party
The company provides budget .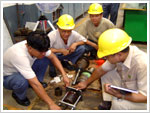 Quality Circle
At Thai Rayon, we be believe that our people are number one asset and a resource that will continuously be developed and provided the opportunity to share ideas for improvement of their organizations. More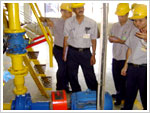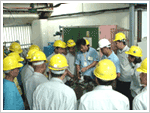 Training and Skill Development
At Thai Rayon , training and skill development programs are provided to all level of employee in order to develop capability of all employee to effectively master their own function as well as creating multi-skill personnel More ...